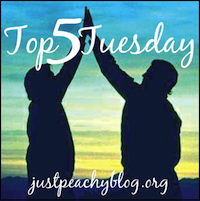 Top Spring Fashion Must-Haves! This topic makes me SO happy!
1. Oversized, comfy, amazing perfect v-necks. I can only describe this in detail because I recently bought
the most perfect v-neck
, in multiple colors. Throw on a blazer and a chunky necklace for a night out, pair with a skirt or destroyed jeans. So perfect.
2. Speaking of blazers, lets get some eye-popping ones! I am obsessed with my hot pink blazer from Francesca's Collections a few years back! Find a eye-popping color blazer for Spring, you won't be disappointed.
3. I'm going to have to go with a perfect floral skirt for #3. A few year back I was really into a
shorter floral skirt
, this year I think I am going to be on the search for a midi floral or even maxi! After all,
striped & florals
are kinda my thing this year!
4. The perfect pink pout! I am such an advocate for colored lips, especially when it comes to pink!
Maybelline Color Sensational- Fuchsia Fever
5. BAUBLES! Let's be real, with a blog name of Baubles & Bubbly, y'all know I'm all about the accessories! The bigger and bolder need to be paired with the other perfect Spring pieces!
What are your favorite Spring pieces?