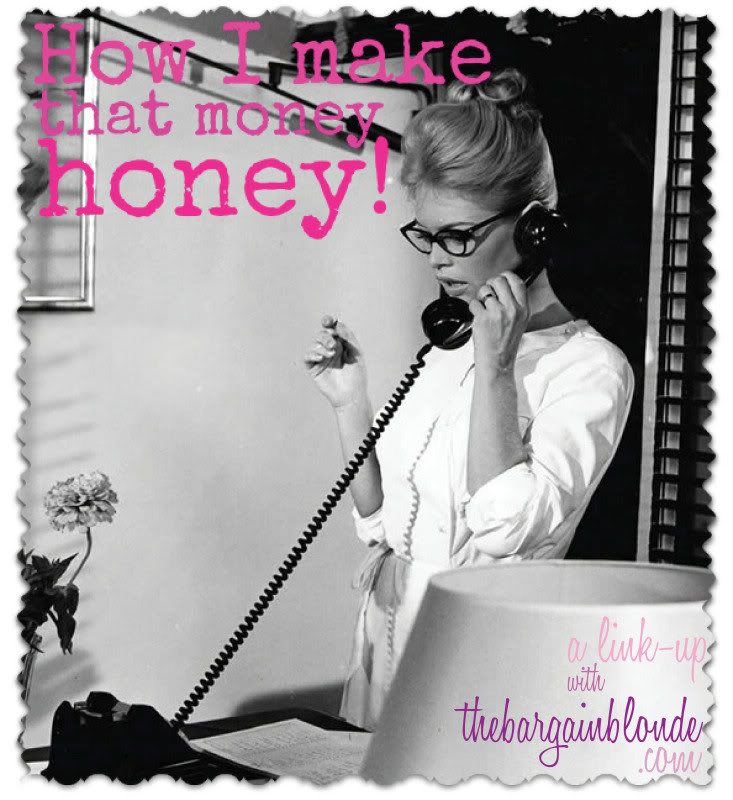 Linking-up with The Bargain Blonde today for How I make that money honey! Since I just recently started my job I am sure most of you know what I do and how I get that pay check but for those of you that don't I figured I would link-up!
I work at a major hospital in Charlotte on their nursing resource team, aka NRT. We are basically float pool nurses, I travel between two hospitals and fill in where certain floors are short staffed. I am actually PRN, which means as needed but I usually work full-time. I work 3, 12 hour shifts at night, 7pm to 7am! Yes they are long and no I do not like them at all! I currently have 5 shifts standing between me and day hours! I can't wait!!!
When I took the job I wasn't promised a permanent position, they needed extra NRT staff for the summer months since so many full-time and permanent staff vacation during the summer. My current position only runs through the end of August. After talking to my boss and other staff members they are trying to find me a permanent position at one of the many hospitals they have around here!
I do LOVE wearing scrubs though!
I love what I do and I can't imagine not working in nursing and with people! I love taking care of people and have that feeling that at the end of every day (or morning in my case) that I have made a difference in someones life!
Feel free to ask me questions about my job or whatever else comes to mind! And while you're at it link-up with Lindsey today!